February 15, 2019 | By: Judy Fort Brenneman
Welcome to 2019
and the first issue of our new quarterly newsletter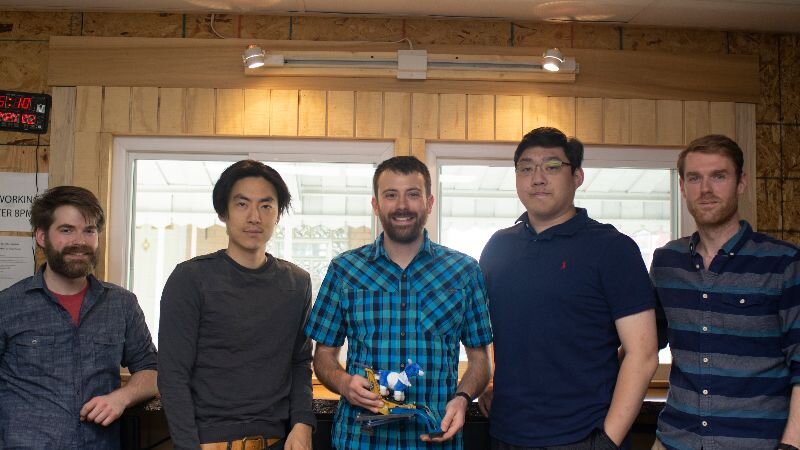 As we begin our fourth year, we wanted to share some of the exciting events that we've experienced in the past year and give you a quick look at what's coming up in 2019. In future issues, we'll include news and more from the fields of robotics and prosthesis, orthosis, and exoskeleton research and development.
We want to hear from you, too! At Humotech, we are committed to building truly collaborative relationships throughout our community—a community that includes researchers, professionals from a wide range of fields, and the people who use assistive devices. Drop us a line and share your questions, comments, and thoughts.
We love to see pictures and videos, too!

2018 was an amazing year. We hired more people, revamped our website (the new site will go live soon—let us know what you think), continued to develop new products and help new customers, and laid the groundwork for our upcoming move to U-PARC. Along the way, we've met and worked with new and existing customers who are doing fascinating and important work.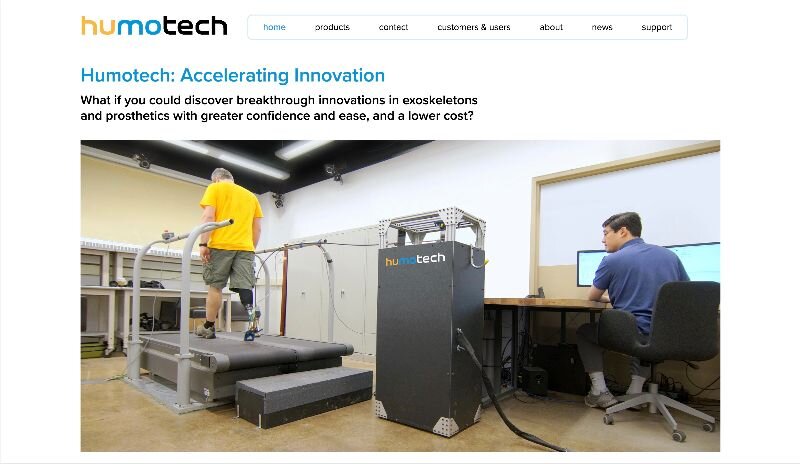 Caplex: Our New Product Name
Until recently, we (and our customers) have used casual monikers (ranging from "the Humotech" to "that part, no, that one") for our systems, products, and components. We're happy to announce that we now have official names for everything, greatly simplifying identification and ordering. Our Caplex System is the complete system—a testbed for emulating the mechanics of wearable assistive devices, with two off-board components (the Control System and the Actuator Unit), a Wearable Device (the PRO-001 Ankle-Foot Prosthesis, for example), and the flexible Tether that connects the actuator to the device.
Growing—and Moving
A sure sign of growing beyond those early start-up days is literally growing out of the space we've called home since our founding in 2015. Soon we'll be moving to U-PARC (the University of Pittsburgh Applied Research Center). U-PARC is home to over 120 different companies, using office, lab, light industrial, and warehouse space on its more than 85-acre campus. U-PARC notes that its tenant list reads like a who's who of Pittsburgh and beyond, and we're proud to be headquartered there.
Humotech in the News

Pittsburgh Startup Aims to Ease Prosthetic Process for Amputees
Aaron Aupperlee's article in TribLive highlights the role Humotech hopes to play in making it easier for everyone, from amputees to prosthetists to payers, to match the best device for each patient.
LINK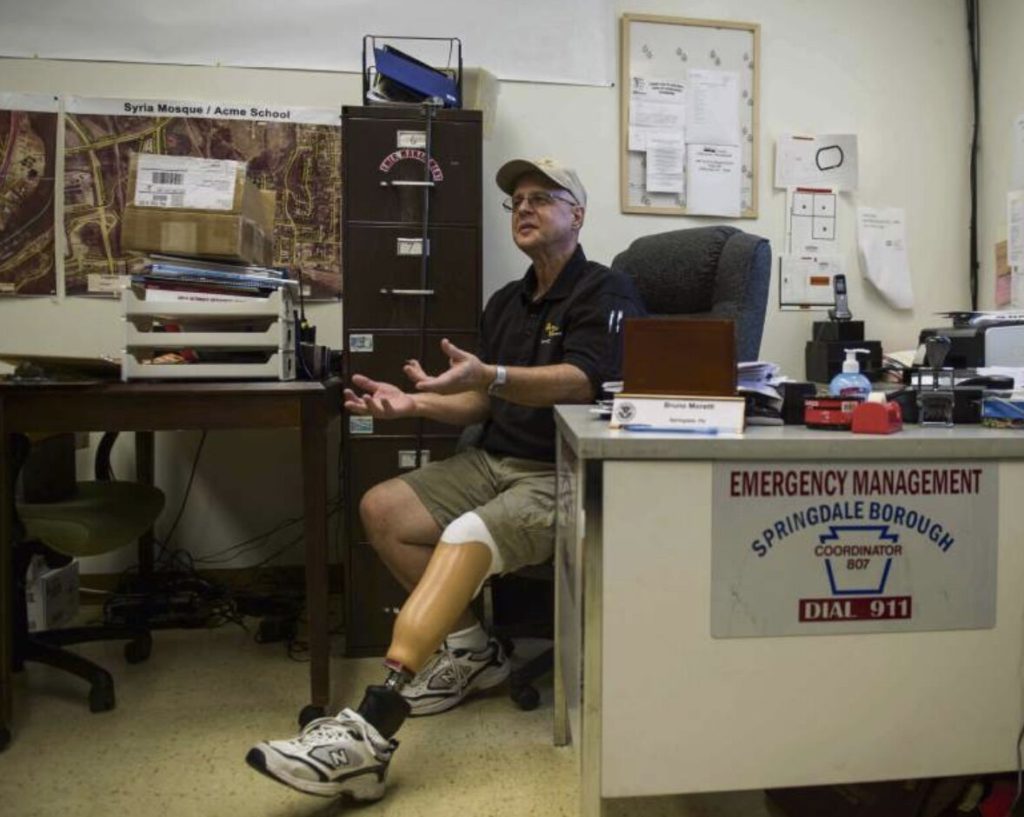 Startup Helps Researchers Take
Next Step in Prosthesis and Exoskeleton Design
Protolabs, which we use for quick-turn machining and 3D printing services for prototyping and end-use parts, featured Humotech in its November 14, 2018 blog post.
LINK

Case Study: ANSYS + Humotech
ANSYS, an engineering simulation software company, featured Humotech in a case study, highlighting that we used ANSYS Mechanical to achieve a 25 percent weight reduction of our ankle-foot prosthesis.
LINK
Humotech Streamlines Next-Gen Prosthetic and Orthotic Device Development
ANSYS also published a guest blog post by Humotech president and CEO, Josh Caputo in which he talks about the philosophy behind Humotech's approach and how ANSYS software helped Humotech make the transition from a research tool to our first product.
LINK
Exoskeletons and Exosuits Committee: "Better, Safer, Faster, Stronger"
ASTM Committee F48 was formed to develop voluntary consensus standards for exoskeletons and exosuits. This short video introducing the program includes several clips of the Humotech Caplex system in use.
LINK

More info about the committee here
LINK

A Hard Path to Walk
In the mainstream press, "A Hard Path to Walk" by Kris Mamula in the Pittsburgh Post-Gazette gave much-needed attention to the challenges lower-limb amputees face and how Humotech hopes to help solve some of those problems. The article resulted in some surprising responses. Most comments were positive, but many complained that the article seemed to belittle prosthetists, which was definitely not our (or the reporter's) intent. Sometimes, what we do loses a little
in the translation.
LINK
---
Interesting Articles
An Experimental Robotic Testbed for Accelerated Development of Ankle Prostheses
If you're interested in where it all started, check out "An Experimental Robotic Testbed for Accelerated Development of Ankle Prostheses" by Josh Caputo (now Humotech's president and CEO) and Steven H. Collins, 2013 IEEE International Conference on Robotics and Automation (ICRA), Karsruhe, Germany, May 6-10, 2013.
LINK

Have a published article, research publication, or video you'd like to share?
Send us the link!
---
Introducing:
Two New Humotech Team Members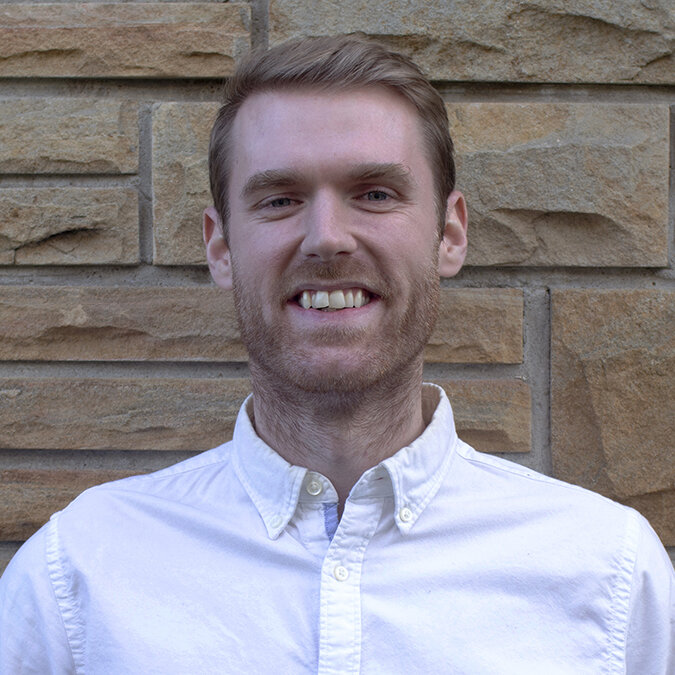 Blair Patterson
Blair Patterson, operations manager, is a military veteran (USMC-Reserve) and graduate of the University of Pittsburgh-Bradford, with experience in nonprofit and for-profit sectors. Blair's first work experience with assistive devices and operations management began with threeRivers 3D, Inc., which manufactured 3D scanners used to produce custom orthotics.
He is inspired by Humotech's people, their passion for the work and their dedication to make the world a better place. Blair brings both versatility and discipline to his management approach, crucial for an entrepreneurial venture where the environment changes every day.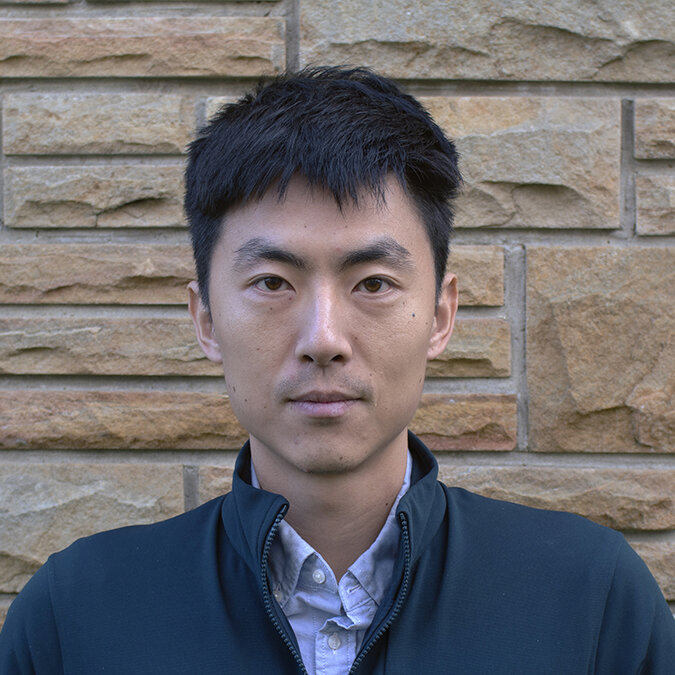 Tianyao Chen
Tianyao Chen, Ph.D., Director of Research & Development, is a huge fan of mechanical engineering and is fascinated by human motion. He began working in lower limb prosthesis R&D as a Carnegie Mellon University graduate student with Josh at the Experimental Biomechatronics Laboratory. He continued his studies at Catholic University of America, focusing on upper limb exoskeletons, followed by work
with Walt Disney Imagineering, developing animatronics. He returned to Pittsburgh and joined Humotech so he could help lead the way in prosthesis and exoskeleton research, design, and development.
They join Carl Curran, Director of Engineering, Richard Ha, Software Engineer,
and Josh Caputo, President and CEO
---
Look for Us!
Josh Caputo's travels are taking him to Ohio in mid-February and, soon after, to Chicago, Philadelphia, and Washington, DC. Let us know if you want to meet up while we're in town!
Want a free T-shirt?
We have a few small T-shirts emblazoned with the original (i.e., vintage) Humotech logo. Click here for your chance to win one!

Due to popular demand, we'll also have new swag available through our online store soon—and pens are available now!