December 7, 2020 | By: Danielle Commisso
How Humotech can help shape the broader conversation about disability and technology, plus a look at growth and change during the COVID-19 pandemic.
---
Daily operations at Humotech are pretty technical—software and hardware development, installations, conversations with clients, demos of the Caplex system. But the 'why'—the long-term vision—stays at the forefront of the work: to improve the quality of life for people with disability.
Creating real change relies on the collaboration between those in research and academia, clinical and commercial sectors, and business and policy. According to Gabriel Forsythe y Korzeniewicz, Director of Sales at Humotech, it also requires rethinking how we define and talk about disability.
Joining Humotech in 2019, Gabriel brings with him an in-depth understanding and unique perspective of the intersection between technology and the needs of the disability community. His career has taken him across the U.S., leading tech startups and programs focused on supporting people with disability through technology innovation, including the Life Labs program at the United Cerebral Palsy organization in Washington D.C.
I sat down (over Zoom) to chat with Gabriel about Humotech, its vision for the future and role in shaping the conversation about disability and technology, as well Humotech's response to the COVID-19 pandemic.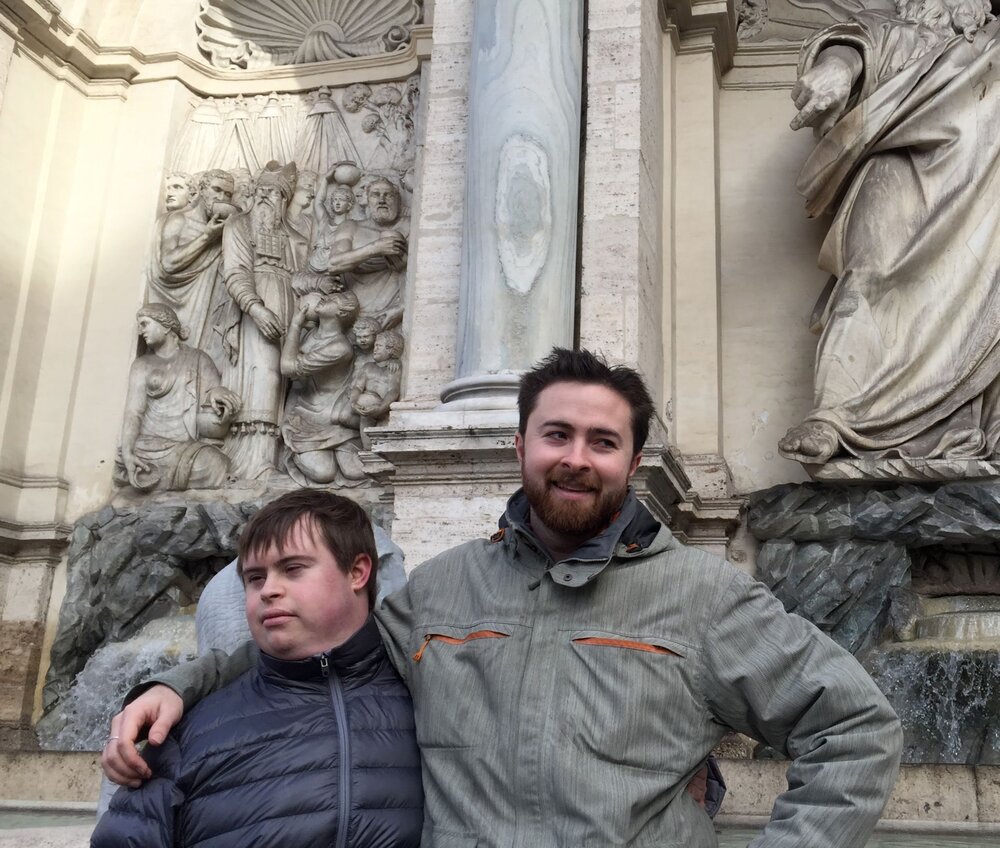 How did you discover Humotech? You've mentioned before that you were participating in hackathons for United Cerebral Palsy and those eventually took you to Pittsburgh.
Hackathons were how I got introduced to Pittsburgh…I met people at Carnegie Mellon University and different people in the startup community. Someone in the startup community told me I should meet Josh Caputo, CEO and Founder of Humotech…Pittsburgh has a healthy startup scene focused on disability, research happening at the university focused on disability, and what was at the time an increasing level of spinoffs coming out of universities, and integration of research and spinoffs.
Humotech was a part of that, starting as a Carnegie Mellon spinoff in 2015. What made you want to pick up everything, move to Pittsburgh, and come work for Humotech?
First off, it's partially that it's relatively rare to see a company focused on disability and technology while being both innovative and agile, interesting and successful. One that's actually growing and doing good work, and has some degree of profitability…with an eye towards really making an impact on people's lives.
There are companies out there that can achieve some degree of success, but what are they really changing about the lives of people with disabilities, and people's lives in general? Humotech's not only focused on hardware and software, but a certain set of research priorities and a certain vision about how we should understand disability and technology.
One thing we're working towards is better describing technology in a way which comes out of the disabled experience and addresses the disabled experience, but that really drives toward a more general human experience of disability with the input of people all along that spectrum.
Could you explain that further?
Within the disability world, there's an understanding that disability is an identity that everyone or nearly everyone is going to participate in; that people acquire disabilities throughout their lives, whether it's somebody who temporarily injures themselves and has to temporarily wear some orthotic, or as someone ages and disability becomes more common.
I think it's important to have the language to say, "these are things we all need to understand about how we treat disability and how we view it"—not only from a medical perspective, but from an accessibility perspective and how we build our environments.
In a somewhat different way, one thing I've been thinking about in the last few weeks is accessibility around voting, and all of the different issues surrounding the pandemic and in general, this election cycle that has affected how people are able to vote. And especially people with disabilities—there are unique barriers that are really barriers for everybody, but thinking through them lets us understand how to make things more accessible in general.
So Humotech is uniquely positioned to address these long-term critical needs for those with disability?
It seems to me also from an intellectual perspective that Humotech is a company and technology that has an opportunity to explore this idea and hopefully change more of the language, and in general how we understand the relationship between technology and disability.
"…TO SEE DISABILITY AS A SOURCE OF INNOVATION, RATHER THAN AN OBJECT OF INNOVATION. "
Another way to put it is, to see disability as a source of innovation, rather than an object of innovation. So we're not just creating technology to fix disability or solve some issue with a disabled person, but really exploring how technology and how our world creates disability, and how we're all sort of on this continuum of disability that is shaped by the technology of our environments.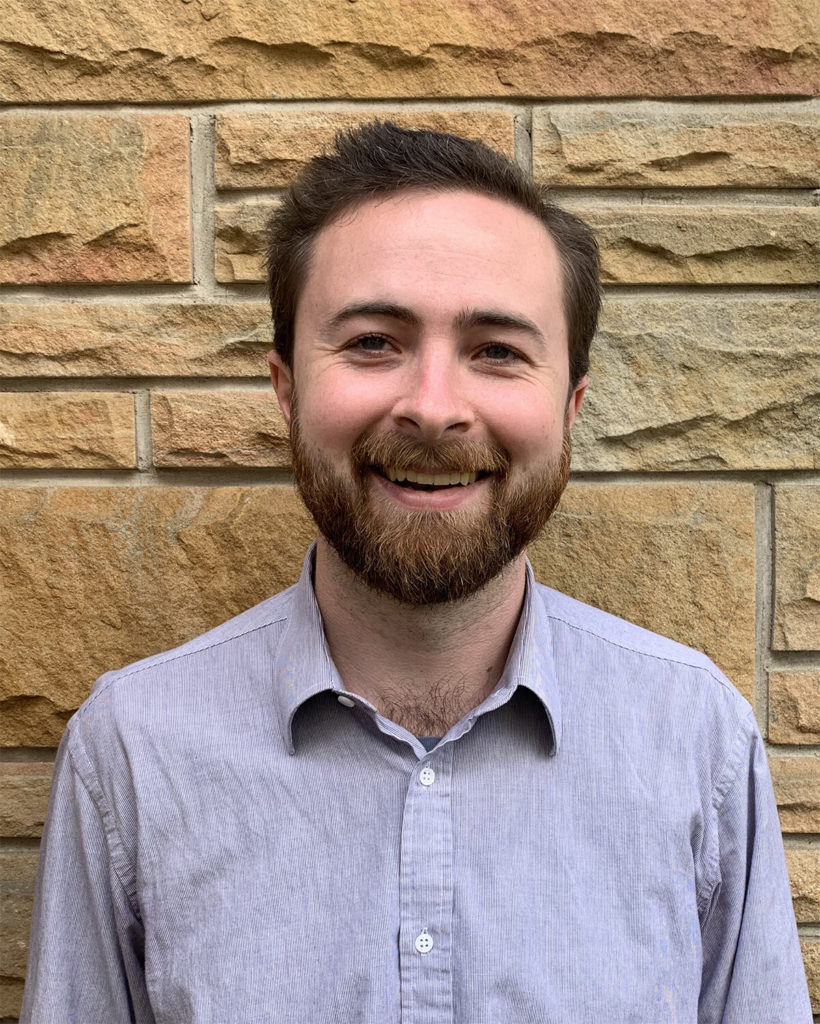 In order to achieve the long-term vision of Humotech, we need to participate and help shape the conversation about technology and disability so we better understand that these are questions that affect everybody.
Getting more specific, what are some ways that Humotech can do this—help to change how we as a culture view disability towards one that realizes disability as more a universal aspect of life? One that we should all consider more closely in terms of how we design the technology that impacts us?
We work closely with researchers to understand the fundamental science underlying disability and how technology affects the body, health outcomes, and people's preferences. We aim to open up data on O&P [Orthotics and Prosthetics] to help people with disabilities make more informed decisions. We want to work with advocacy organizations to help them advocate for the kinds of technology that will actually impact their lives. These are just some of the ways we're working on this question.
So it sounds like there are many facets that all need to work together, in addition to research and engineering, to bring about real innovation and real change: advancing the research itself while also improving patient education and patient advocacy.
Since coming on board as the first Director of Sales, how have you helped take things in that direction?
As things started scaling up and Humotech grew as a business, there came a need to not only devote more energy to sales and business development, and the development of our market, but also to better standardize those processes and strategize about how those activities were going to contribute to Humotech's vision.
How has that played out so far?
The size of our sales pipeline has grown pretty substantially. We've not only grown a number of opportunities that we've won and that are in the pipeline, we've also expanded the kinds of opportunities that we've won.
We've expanded the number of our activities in the pure research area. And we've started working with some partners in the commercial space; we have some pretty exciting customers in the commercial/consumer space. We've also taken steps toward starting to develop our own clinical and consumer products. We'll have more news coming out about these products soon.
One of the most recent customers in the research space is Humotech's first international client, Queen's University in Toronto. How did you manage that Caplex system installation, with the COVID-19 pandemic?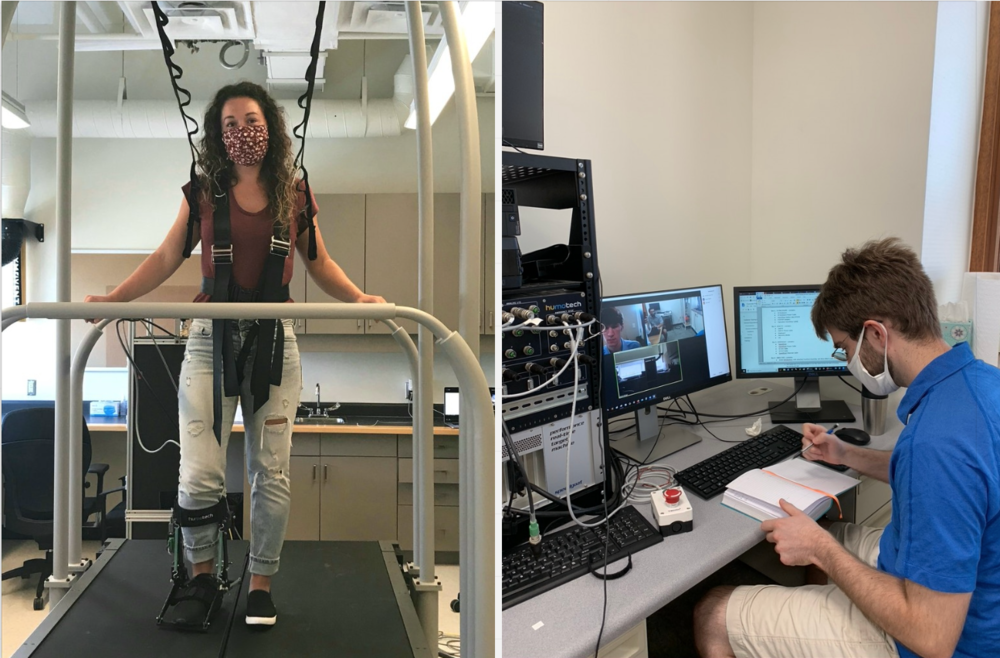 With the pandemic, it became clear that we were not going to be able to go install our system there like we prefer to, so we had to come up with a way to do a remote installation and training.
We spent time figuring out exactly how that would go and getting all the logistics set up. There are not insignificant hurdles around basic stuff, such as where do we put the cameras, and how do we zoom up close to show you how to put on the exoskeleton, while also showing what's going on with the full system and how everything is arranged.
So, there were lots of logistics to figure out. But actually it went really well, and since then we've adapted that script and those logistics to put together remote demos of the system. And we've given demos to different research groups and companies virtually. We see that as a way to engage people and share a lot more information about Humotech, to get people on board with our vision and our methodology, and how we do this kind of research.
Do you foresee going completely virtual in the future, even after the pandemic?
We are hoping that after the pandemic we will be able to resume in-person training to help people get as hands-on of an experience as possible. But for now, it's a great solution for keeping things moving during these uncertain times. And it allows us to do those demos and those lighter touch activities where we don't necessarily need to be there, but we're still sharing a lot of information and communicating a lot of Humotech's value in a more demonstrable way.
Interested in learning more? Contact Gabriel at sales@humotech.com or call (412) 301-5083.