We Care About Patients, Caregivers & Clinicians
Today, we are leading fundamental research and clinical trials to test Caplex's ability to improve patient outcomes. Tomorrow, we envision that clinics will use Caplex to explore device options quickly and effectively, leading to better results, more efficient billing and reimbursement, and reduced healthcare costs for all. 
We engage with customers in the clinical space in a number of ways, exploring the development of:
If you are a clinician, researcher, medical professional, or patient interested in research and/or clinical trials, contact us!
What if you could test-drive prosthetic feet to quickly identify your best options?
Clinicians working with lower-limb amputees are faced with numerous options for protheses, yet the classic problem—how to determine which device is best for a given patient—remains. The typical trial-and-error approach to the prescription process can be time-consuming for clinicians and staff, costly for patients, and problematic for payors making billing and reimbursement decisions.
Humotech is developing an evaluation tool, currently in clinical trials, to overcome these challenges and provide an evidence-based, personalized approach to care. The tool uses a lightweight, programmable foot attached to the patient's prescribed socket interface that mimics different prostheses — the patient experiences the physical sensation of wearing different devices without having to wait for the manufacture and fitting of each one.
This "test-drive" approach will provide clinicians with the data they need to match the most appropriate prosthetic device to each patient, quickly and confidently. The data will also help insurance companies confirm that a particular device is the right one for the patient.
Our goal is to have an extensive database that allows clinicians and patients to try out any available prosthetic device, leading to better results for all.
Check Out Relevant Articles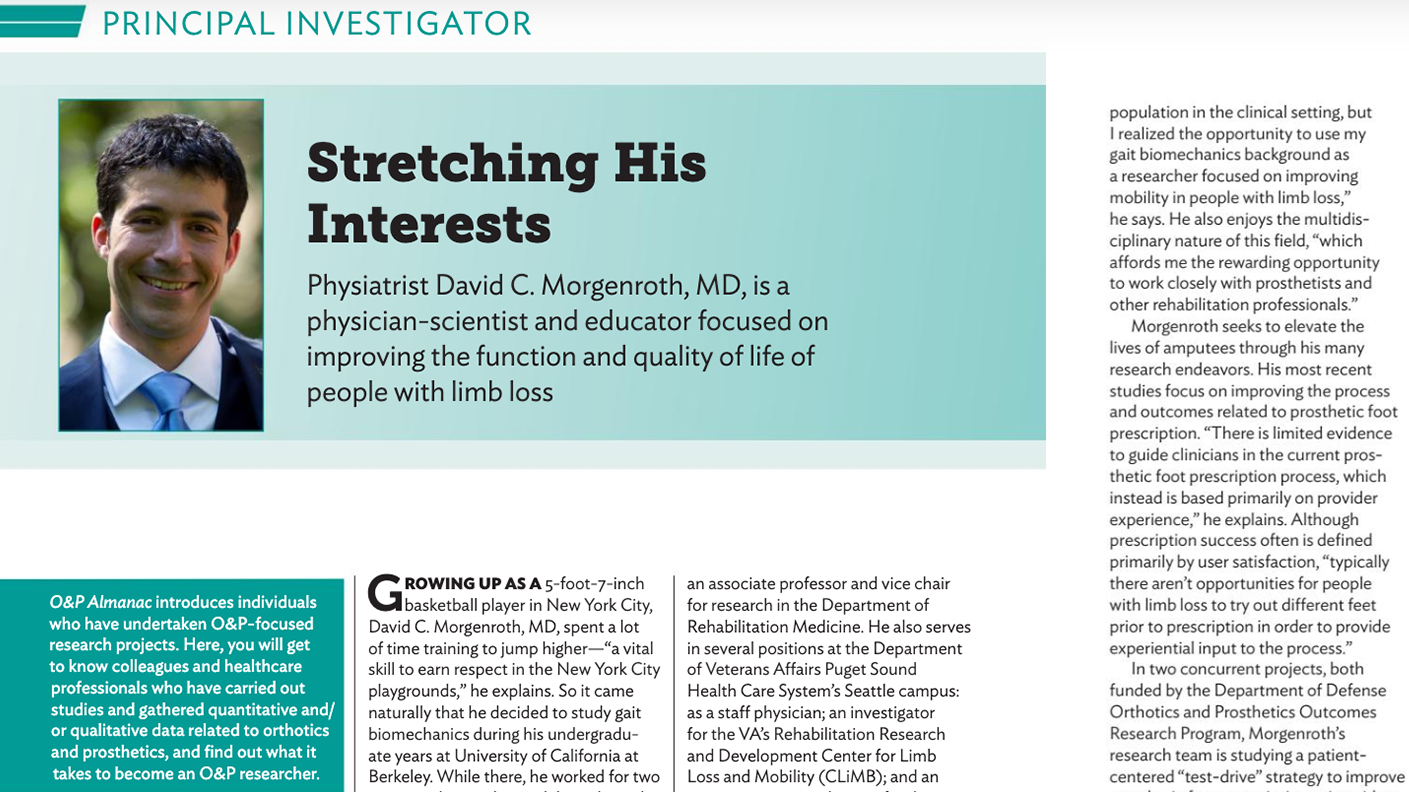 American Orthotic & Prosthetic Association (AOPA) – O&P Almanac
Read More »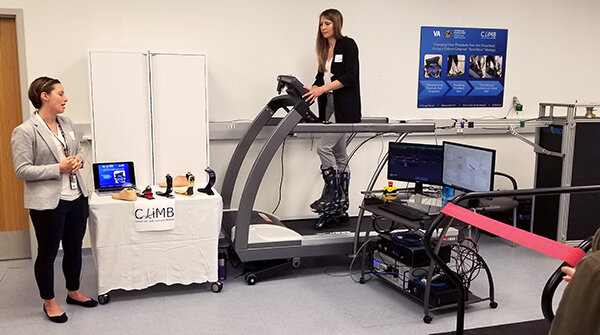 Researchers at the VA Center for Limb Loss and MoBility are improving the patient prescription process by bringing together research, clinician knowledge, and patient care.
Read More »
She received an award at SAMC's Omer Day for Most
Read More »
Interested in Learning More About Clinical Trials?
Please fill out the form below and our team will be in touch shortly,