In the spirit of scientific inquiry and the interest of societal progress, we believe knowledge should be accessible. The Humotech community is a place for customers and anyone working or interested in wearable machines to engage with us and each other. Connect, start a conversation, share ideas, get inspired. Whether you're a researcher or clinician, device designer or industry insider, patient or student — there's a place for you here.
If you're a customer, the Help Center is your go-to place to access technical info and post support tickets. You'll also find the Forum there, a moderated board for customers to ask questions, suggest feedback, and share ideas.
Jump on to our public Slack channel to chat with us and other community members in real time; view or share news, job postings, events, and other interesting musings.
Spotlight on People & Products Within Our Community
We proudly support new products and research within our community that aligns with our mission to improve the way we develop & use wearable machines. Check out what some of our colleagues are up to.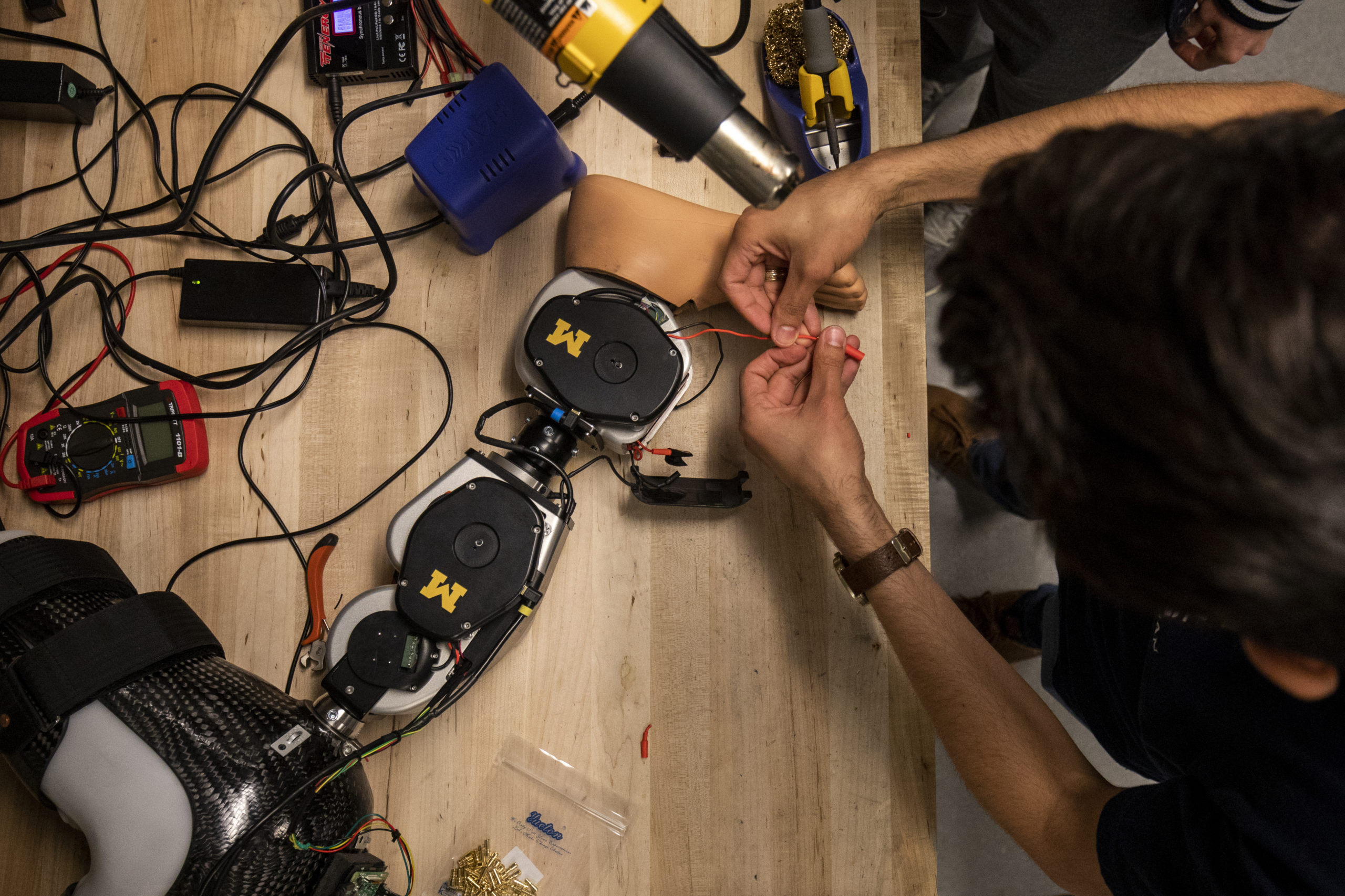 Researchers at the University of Michigan have created a completely open-source robotic prosthetic leg (OSL). The robust and relatively inexpensive modular system is designed to lower the barrier for conducting research by giving investigators an alternative to having to develop their own systems from scratch. Researchers can access downloadable hardware and software files on the website. The OSL hopes to unify the research field of prosthetic leg controls, facilitating comparison between control strategies and potentially streamlining the field towards highly functional robotic prosthetic legs. A fully-supported version of the OSL will soon be available for purchase through Humotech. Stay tuned for updates!
Read More »
Want to Build Community Together?
Fill out the form below to get in touch.